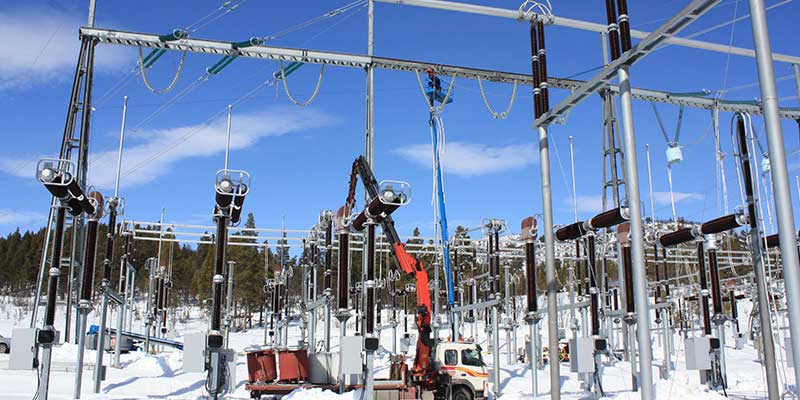 Senior Civil Engineer
Responsibilities
Civil engineering lead for power plants and sub-stations – this includes foundations, access roads and buildings.
Technical basis for bids related to civil work.
Technical basis for civil sub-contracts and follow up of the sub-contractors engineering work.
Site work to be monitored and follow up.
The position may also include the interface engineering manager role on selected projects
Qualifications
Civil engineering degree (Master or Bachelor).
Experience from design and execution of building projects.
Understanding of pricing and execution strategy.
Some specialist competence in related subjects such as building services is beneficial.
Norwegian language skills are mandatory. Both written and oral.
We offer
Varied work tasks.
Good working environment.
National and international projects and assignments.
Competitive wages.
Flexible working hours
Application with CV should be sent to jfk@toptemp.no. For more information please contact Jahn – Fredrik Kjellin. Tel: 990 33 000 e-mail: jfk@toptemp.no
General info
Jacobsen Elektro AS is a highly experienced electro technical company with some 65 competent employees, and with Headquarter in Lier outside Drammen. The company is well established and rich in tradition, while at the same time innovative and in constant search for new and customer-adapted solutions.
Our clients span a broad range, and typical contracts are large turnkey power plants and substations in Africa, Asia and Eastern Europe.
In Norway, our highly experienced engineers assist the end users in selecting and configuring state-of-the-art relay protection and control systems, as well as turnkey substations for transmission and distribution to network owners, energy producers and energy intensive industry.
Our working environment is good and we offer competitive terms. We are in constant growth and are open to consider qualified candidates for possible employment.
If you find this to be of interest, please review our Vacancies or send us an open application with your CV.
Salgsingeniør, Vern- og kontrollanlegg Norge.
Jacobsen Elektro ble etablert i 1891 og er en av Norges eldste elektrotekniske bedrifter. Vår virksomhet favner alt fra levering av nøkkelferdige transformatorstasjoner og kraftstasjoner – til servicerelaterte og rådgivende tjenester.
De siste 20 årene har vi bygget et stort antall nøkkelferdige anlegg i Øst-Europa, Afrika og Asia.
Våre kunder i Norge er ledende bedrifter innen prosess – og kraftkrevende industri, kraftprodusenter og netteiere på alle spenningsnivåer.
For å styrke salgsfunksjonen for det norske markedet, søker vi en teknisk kompetent og resultatorientert medarbeider. Vi kan tilby en interessant stilling i et velrennomert firma som fokuserer på det elektriske energimarkedet.
Hovedansvar
Primært utarbeide konkurransedyktige tilbud på Vern- og kontrollanlegg til norsk kraftforsyning. Ved behov bidra i salg av andre produkter/tjenester til samme kundegruppe.
Arbeidsoppgaver
Forstå og diskutere tekniske løsninger med våre kunder
Beskrive våre løsninger/produkter/tjenester i tilbudsform
Utarbeide kommersiell del av tilbud
Samarbeide med underleverandører/andre interessenter
Vedlikeholde kunnskap om kunder og konkurrenter
Kvalifikasjoner
Elkraft- / automasjonsutdanning, minimum ingeniørhøyskole
Erfaring med styringssystemer/relevern- og kontrollanlegg for elektriske høyspenningsanlegg
Kunnskap om høyspenningsprimæranlegg
Kunnskap om datanettverk/kommunikasjonsprotokoller for elektriske energianlegg
Forståelse av salgsprosesser og -verktøy
Gode språkkunnskaper i engelsk og norsk. Norsk skriftlig er ett krav
MS Office-programmer og MS Project
Personlige ferdigheter
Gode kommunikasjonsevner
Gode evner til å bygge relasjoner og løse problemer sammen med kunder
Selvgående og proaktiv
God økonomisk sans
Vi tilbyr
Et interessant arbeidsmiljø i et internasjonalt representert selskap.
Positivt og nyskapende miljø i et selskap med godt omdømme
Gode utviklings- og karrieremuligheter
Konkurransedyktige betingelser
Stillingen innebærer ca. 30 reisedøgn i året. Arbeidssted er i Lier nær Drammen.
Ved spørsmål vedrørende stillingen kontakt:
Jacobsen Elektro AS v/Alf Vegar Nymoen, 906 71 810, avn@jel.no
Kontakt Senior Rekrutteringsrådgiver Wenche Moen på e-post: wenche.moen@toptemp.no eller mobil: 992 56 058 ved spørsmål om stillingen.