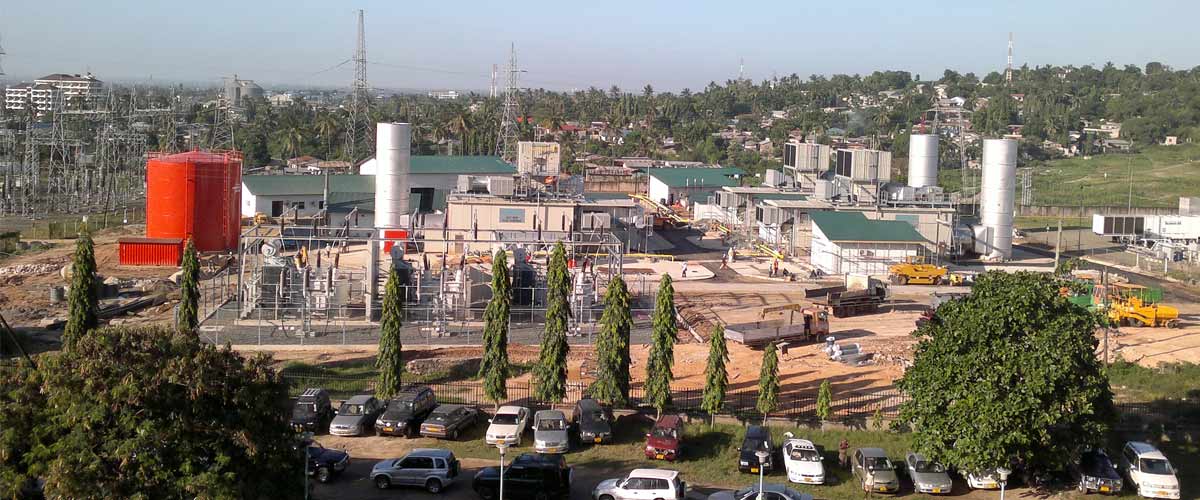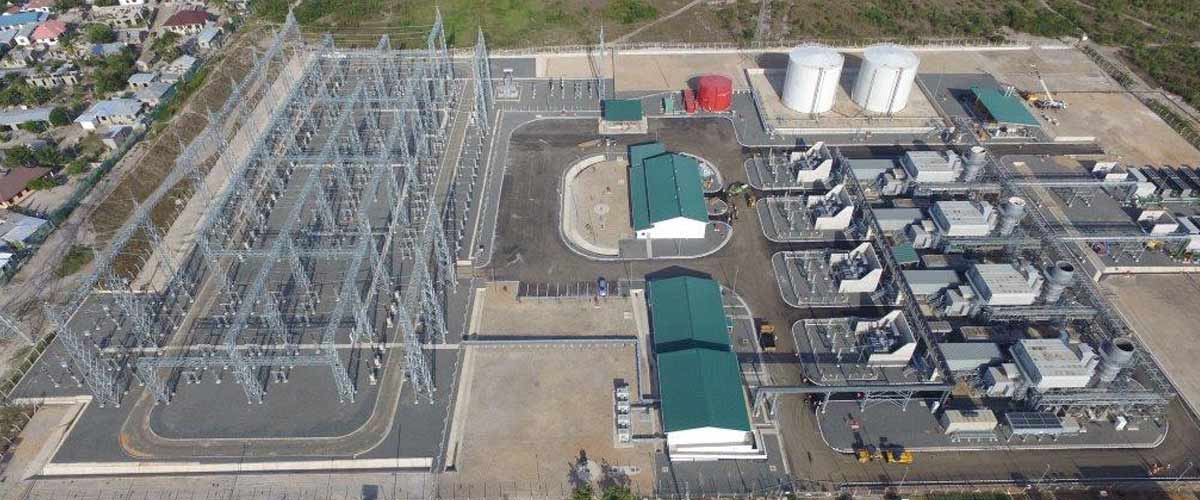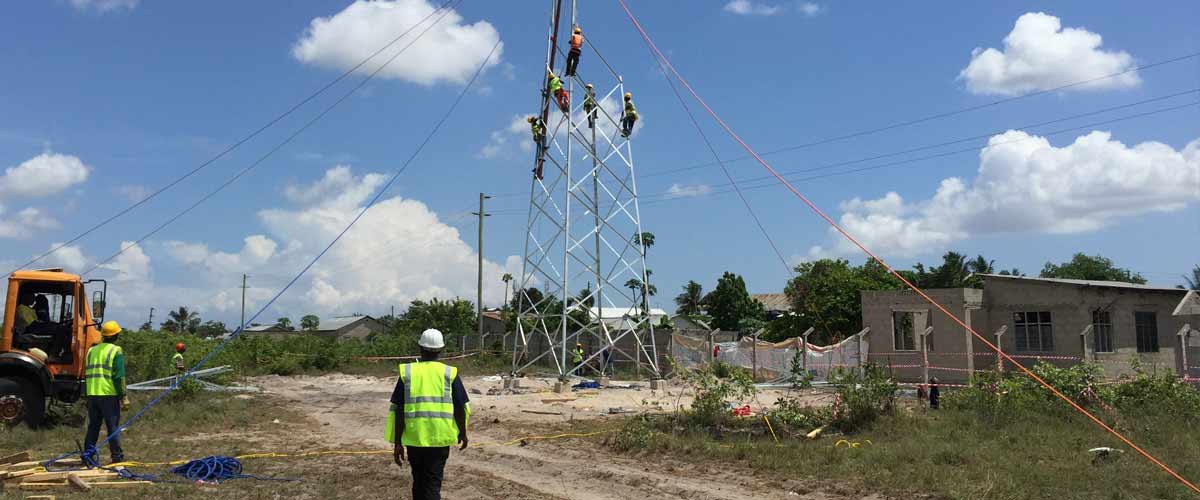 1
power generation, transmission
2
EPC contractor for substations
3
EPC contractor for power generation,
transmission and distribution systems
Electric Power Services Operational Safety
Jacobsen Elektro AS delivers quality solutions built in high level of competence and long experience in the energy industry. Plant Protection and facilities, arc-suppression coils and complete substations are our core areas.
Jacobsen Elektro AS is a global turnkey EPC contractor and project developer for the electrical utilities.
The core of our business is experienced engineers with the know-how to design the most advanced, correctly priced custom made projects, with tailor made financing packages.
Jacobsen Elektro AS has developed an operating system for Quality Assurance, Social Accountability, Corporate Social Responsibility and Anti Corruption.
Read more
[pw_VC_pro_box_layout_bundle_shortcode show_heading="yes" heading_layout="pl-header-layout2″ heading_main_color="#dd3333″ heading_text="NEWS" hide_larg="yes" larg_item_layout="pl-box-fitem-layout-2″ larg_back_color="rgba(255,255,255,0.9)" larg_show_icon="yes" larg_icon_text_color="#eb312e" larg_title_font="inherit,15,#000000,#555555″ larg_wrap_title="pl-nowrap-title" larg_show_meta="yes" larg_meta_font="inherit,13,#eb312e,#000000″ mini_item_layout="pl-no-image-layout" mini_show_icon="yes" mini_show_link_icon="yes" mini_show_quick_icon="yes" mini_icon_text_color="#dd3333″ mini_title_font="inherit,15,#000000,#595959″ mini_show_meta="yes" mini_meta_font="inherit,12,#eb312e,#000000″ mini_show_date="yes" mini_show_border="yes" mini_border="0,0,0,0,dashed,#eaeaeae" pw_query="size:4|order_by:date|order:DESC|post_type:post|categories:52″]
JACOBSEN ELEKTRO IN THE WORLD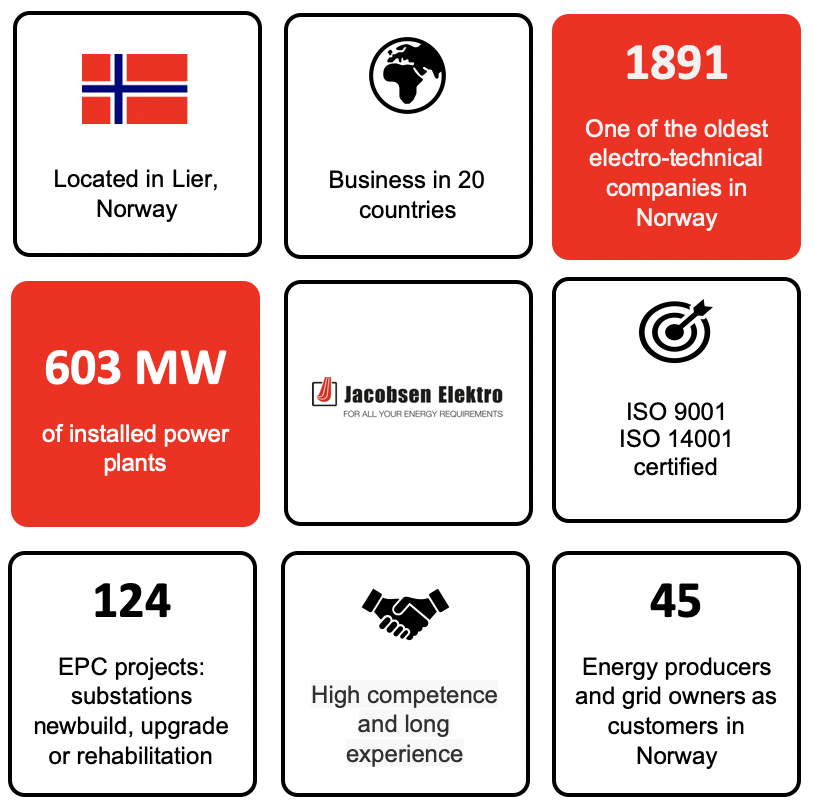 Jacobsen Elektro
 

was established in 1891 and is one of the oldest electro-technical companies in Norway.

Our business encompasses everything from delivery of turnkey substations and power stations – to service related advisory services.

During the last 20 years we have built a large number of turnkey plants in Eastern Europe, Africa and Asia.

Our clients in Norway are leading companies in the process and energy-intensive industries, energy producers and grid owners of all voltage levels.